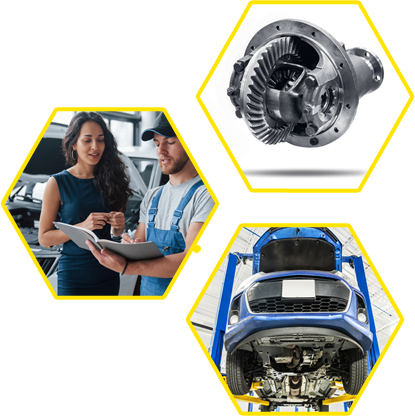 Welcome To Cook's Transmissions
We are a family owned and operated transmission repair facility located in Biloxi, MS that has proudly been serving the community for over 50 years! We specialize in all types of automotive transmission rebuilds particularly for domestic vehicles such as Ford, Dodge, GM (Chevy) and others. Our services extend into servicing local law enforcement, county, city and state agencies along with fleet management companies, dealerships and more.
Technicians at Cook's Transmissions are dedicated experts with unparalleled level of experience providing all kinds of transmission services including car/truck transmissions, automatic transmissions, tranny repair and drive train services at reasonable rates. Our professionals get the transmissions done right the first time. Just ask for Chris or Talmadge (T.J.) and we will be glad to answer any questions relating to your transmission problems or issues.
Some key points about Cook's Transmissions Include:
Complete Transmission Services
Test Drive And Diagnostic Scan Available For Transmission Related Issues And Problems
Specializing In Rebuilt Automatic American / Domestic Transmissions
12 month 12,000 Mile Local Warranty On Our Rebuilt Transmissions With Install
Re-manufactured Transmissions For Popular Vehicles Also Available
3 Year/ Unlimited Nationwide Warranty Available On All Reman Units
Transmission Fluid And Filter Service Available At Low Prices


Why Us?
Cook's Transmissions of Biloxi, MS, is committed to providing extremely high quality transmission repair and rebuild services no matter how extensive or minimal the job. Experience and Knowledge ensures you that the job will be completed properly.
What Makes Us Unique?

We are a results driven transmission repair company, meaning that we know the power of referrals so we strive to provide an unexpected level of satisfaction, so that you will feel comfortable referring your family and friends to us.
Why Look Anywhere Else?
Our service rates are very competitive, we specialize in domestic vehicle transmission rebuilds and installs, as well as foreign / import vehicles. Professional transmission services since 1963.
Call: (228) 334-5580